Drone Restrictions Moving Forward At Oregon Capitol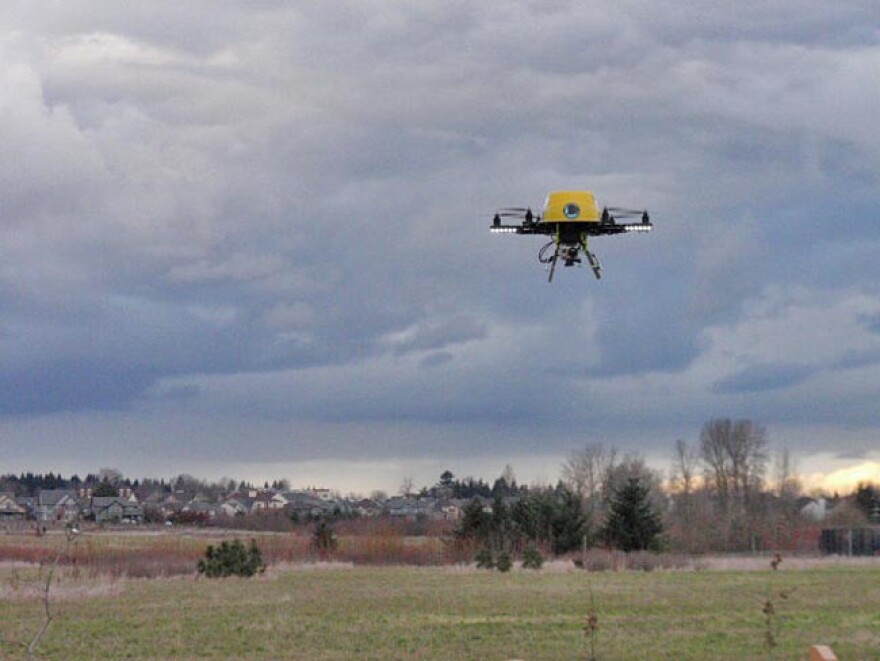 New restrictions on drones are moving forward in the Oregon legislature. Lawmakers reached an agreement Tuesday on a measure that would limit the way law enforcement can use unmanned aircraft.
Earlier this year, hobbyists raised a fuss when lawmakers considered a measure that would have required all unmanned aircraft — even a child's toy — to be registered with the state. The compromise version of the bill removes that requirement.
Instead, it focuses on how law enforcement uses drones. The measure would require cops to get a warrant before using a drone, except when a crime is in progress.
Democratic Senator Floyd Prozanski says it's meant to limit police from using drones to spy on random people. "We, I think, as citizens are not ready to have that type of presence in our lives."
The measure met with approval from law enforcement groups and the ACLU of Oregon. ACLU lobbyist Becky Straus called it a reasonable compromise. "The bill that's moving forward will prevent our government from using drones for indiscriminate surveillance of Oregonians, but will also provide for beneficial uses like search and rescue, hot pursuit of a criminal suspect, things like that are all preserved with this bill."
But lawmakers figure this won't be the last time the legislature takes up the issue of drones.
Republican Senator Jeff Kruse said he supports the measure but he doesn't think it's the final word on the subject. "This is an issue we'll be dealing with probably every session for as long as any of us are in the building, because the technology keeps moving."
Lawmakers in Olympia considered a similar measure this year to limit drones. But the bill never made it out of committee.
On the Web:
HB 2710: Drones and law enforcement - Oregon Legislature