Dispatches from public radio's correspondent at the Oregon Legislature. This is a venue for political and policy coverage of the state government in Salem and its impact on the people of Oregon.
Oregon Lawmakers To Consider $250M Upgrade To Capitol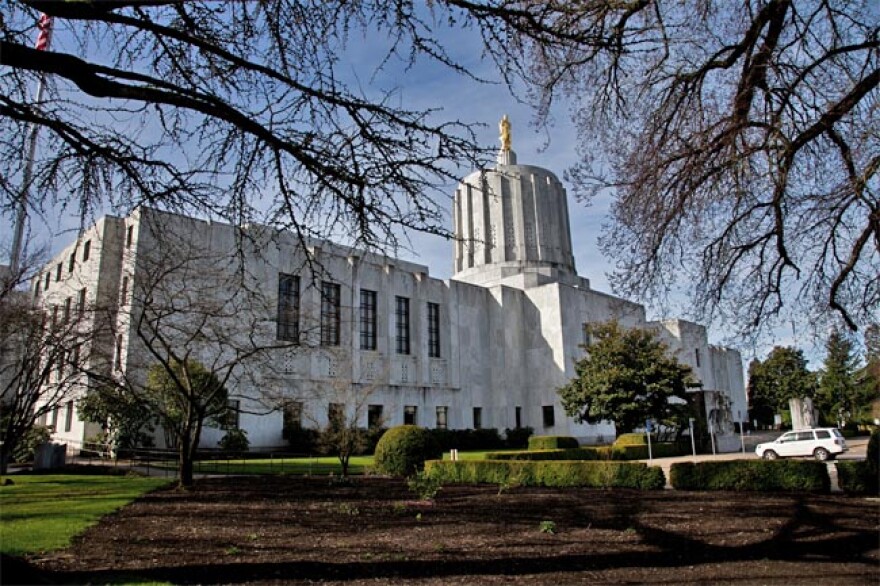 SALEM, Ore. – Oregon's state capitol building in Salem needs a $250 million overhaul to avoid being destroyed in a major earthquake. That was the message Monday from a panel that's been charged with coming up with a plan to renovate the 75-year-old building.
Former state lawmaker Gary Wilhelms chairs the committee. He says the overhaul would take years and be so massive that lawmakers would need a new home temporarily.
"Conduct the business including the legislative sessions elsewhere, until the project is completed and then move back in and enjoy the enhanced safety and modernized building."
Wilhelms' panel will present its findings to the Oregon legislature next month. He doesn't expect the legislature to sign off on the entire project this year, given the state's current financial constraints. But he says lawmakers could agree to pay for engineering and design specifications during the upcoming session.
On the Web:
Oregon State Capitol (Oregon Legislature)