Dispatches from public radio's correspondent at the Oregon Legislature. This is a venue for political and policy coverage of the state government in Salem and its impact on the people of Oregon.
Kitzhaber Says He'll Call Special Session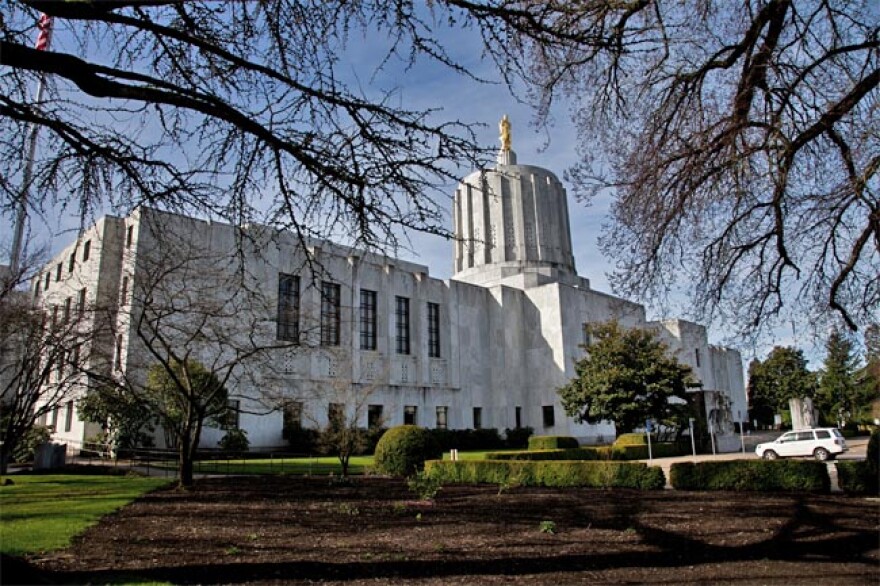 Oregon Governor John Kitzhaber says he'll call lawmakers back to Salem this month for a special session on taxes and public pensions.
The announcement Wednesday comes after several days of intense negotiations. Kitzhaber says he'll order the legislature to convene September 30th, but he acknowledged that he knows the votes might not be there for the proposal just yet.
"I mean, I'd rather have a hard number," the governor said, "but I think part of the process is before you can count votes, you actually have to have some clarity on what you're asking people to vote for."
The Democrat says he's reached a deal with legislative leaders on a package that includes $244 million in tax hikes and more than $4 billion in long-term cuts to public pensions -- mainly from lowering cost of living increases for certain retirees.
Most of the new money would go to education. A 10-cent hike in the cigarette tax would go to mental health programs.
A similar package fell short in the closing days of the legislative session in July.
The new version contains a few extras intended to get enough lawmakers on board. But legislative leaders from both parties said in a rare joint statement that they're still working to round up the votes they need to enact the series of measures.
Governor Kitzhaber expects the public will have a chance to weigh in on the plan next week.
The governor says he expects the session to last just one day and says he won't sign any bills from a special session unless all of the bills get to his desk.
On the Web:
Gov. Kitzhaber's statement - Office of the Governor