Dispatches from public radio's correspondent at the Oregon Legislature. This is a venue for political and policy coverage of the state government in Salem and its impact on the people of Oregon.
Oregon Special Session Bills Finally On The Move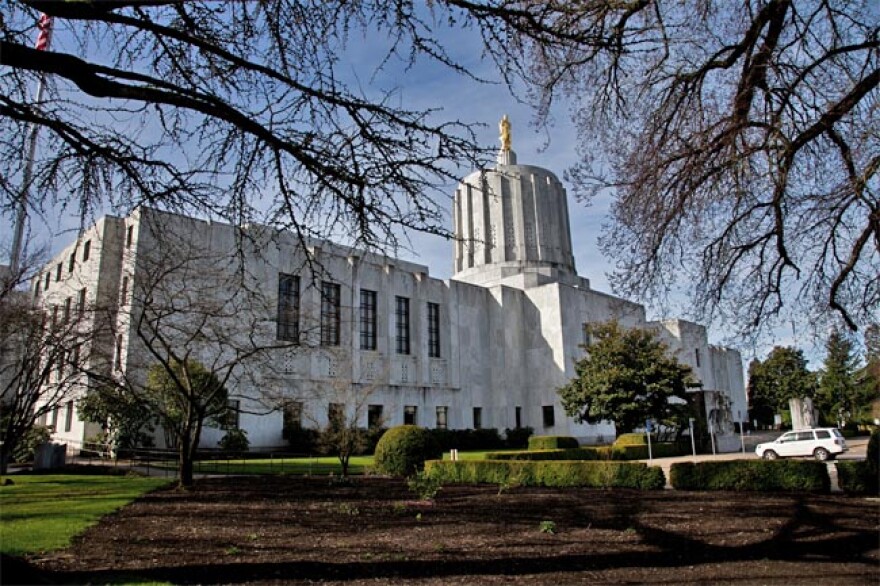 The five bills on the agenda for Oregon's special legislative session are finally on the move. Nearly two full days after lawmakers arrived in Salem, a legislative panel voted Tuesday evening to advance the measures out to the floor. The full legislature could vote on them Wednesday.
The five measures are the fruits of negotiations between Oregon Governor John Kitzhaber and four top legislative leaders. But it's never been clear that there are enough yes votes among the rank and file for the bills to pass. Typically, when legislation clears a committee it's a good sign that it will succeed on the House or Senate floor. But some lawmakers on the panel warned their colleagues that they were green-lighting the bills only as a courtesy to keep things moving.
Democratic Rep. Phil Barnhart said his yes vote in committee, "does not suggest how I'm likely to vote on any of the bills once they reach the House floor."
Those bills include some targeted tax hikes and tax cuts. Another would trim cost of living increases for retired public employees.
After hours of delay, Senate President Peter Courtney, in mock sternness, walked lawmakers through the procedure he envisioned for approving the measures.
"I will … go into discussion on the amendment. And when that is done I will say are there any objections to the amendment? There will be none, and I will then bring the gavel down." His colleagues laughed.
The full legislature could vote on the five measures Wednesday. But it's still not clear whether there are enough yes votes for any of the bills to pass the full House and Senate.
Kitzhaber has said he won't sign any of the special session measures unless all of them come to his desk.