Oregon Senate Clarifies Rules For Drones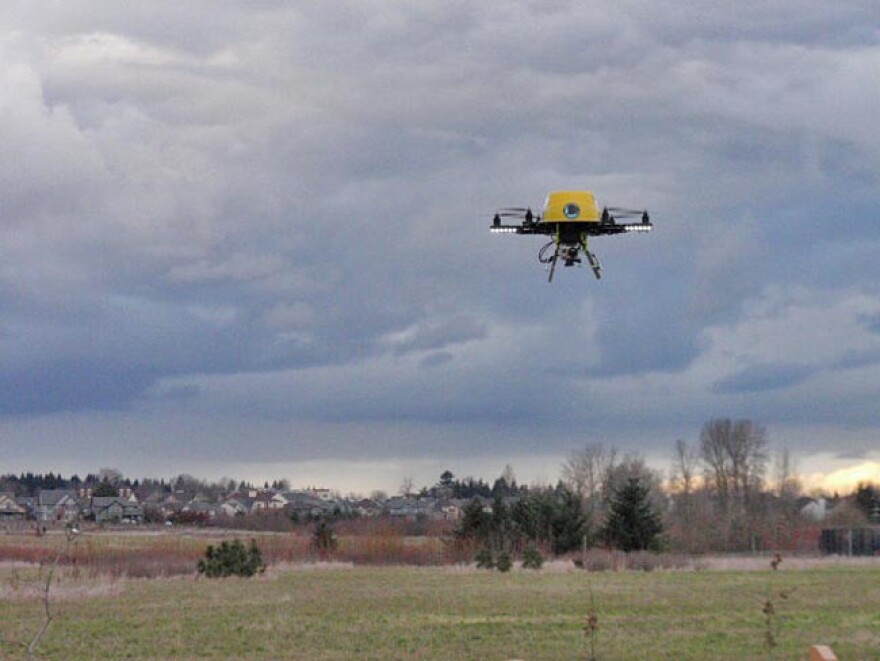 The Oregon Senate passed a bill Tuesday that would make exceptions for the use of drones.
In Oregon, drones are not allowed to fly over private property. Sen. Floyd Prozanski, a Democrat from Eugene, said HB 3047 also aims to keep unmanned aerial vehicles, or UAVs, from being used as weapons. But, he said the bill also recognizes the importance of UAVs in scientific research. ??
"OSU—during their presentation as to the type of research that they're involved on included their maritime school and their ability to actually be able to track whales through migration for multiple purposes," Prozanski said. ??
According to the bill, if you don't work in law enforcement, or for a state-accredited university, you'll have to to notify Oregon's Department of Aviation, the State Police and any other permitting agency at least five days in advance if you want to fly a drone for purposes other than recreation.
You'll also have to carry liability insurance for no less than $1 million.