Dispatches from public radio's correspondent at the Oregon Legislature. This is a venue for political and policy coverage of the state government in Salem and its impact on the people of Oregon.
Oregon Lawmakers To Take Up Medical Malpractice Proposal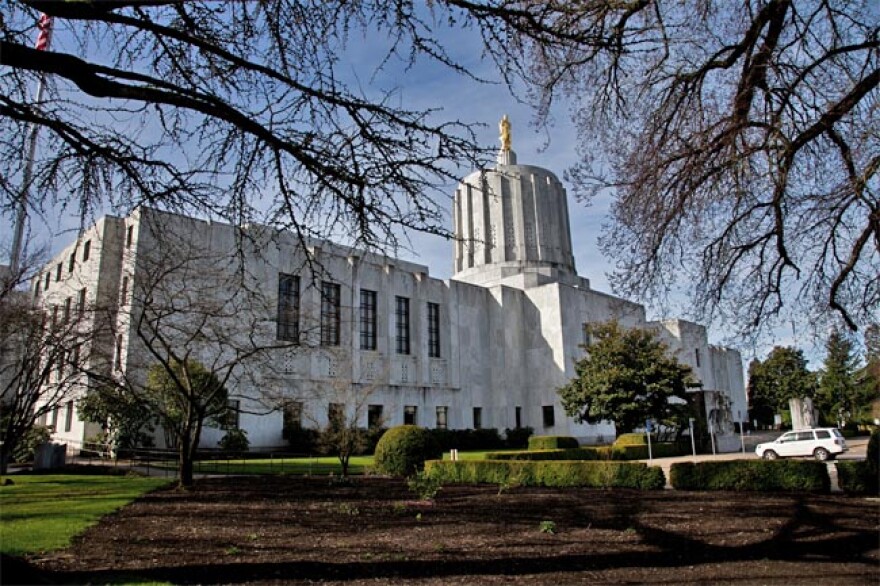 SALEM, Ore. – Oregon lawmakers will consider a possible cure for a chronic pain in the neck for doctors and hospitals. Governor John Kitzhaber says he's helped broker a deal between lawyers and doctors about curbing the cost of liability insurance.
Medical professionals have longed complained of the high cost of insuring themselves against malpractice lawsuits. Oregon Governor John Kitzhaber brought trial lawyers and doctors to the table to try to work out a plan to rein in those costs. The Democrat says the groups have reached a deal that would among other things set up a mediation process aimed at avoiding costly court battles.
"We're very optimistic that this will be supported by the legislature and really begin to address an issue that has created real friction between doctors and lawyers for decades."
Kitzhaber wouldn't estimate how much money the plan would save the medical profession. But he says he expects it to involve a significant number of cases each year.
Oregon lawmakers will consider the proposal starting in February.