Dispatches from public radio's correspondent at the Oregon Legislature. This is a venue for political and policy coverage of the state government in Salem and its impact on the people of Oregon.
Oregon Lawmakers Send Education Budget To Governor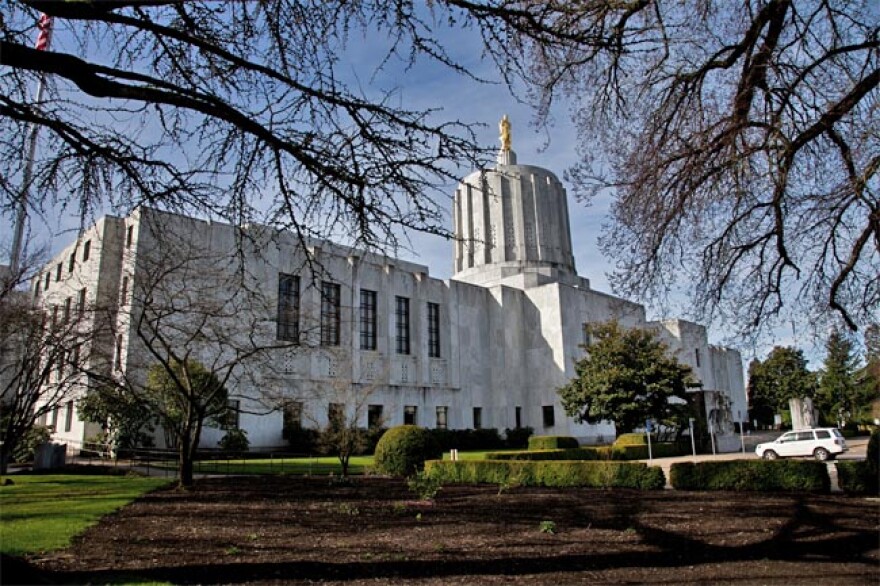 Oregon schools will get a sizeable increase in state funding after the Oregon House gave final approval to a spending plan for K-12 schools. Supporters say it will protect most districts from cuts.
When combined with a separate bill to cut public pensions, the education budget gives Oregon schools an additional $1 billion dollars to spend statewide. The plan had been tied up in a political showdown in the Senate but it passed the House by a wide margin.
Republican Representative Greg Smith called it "a moment of elation" for his rural eastern Oregon district. "We're going to be able to add teachers back," he said. "We're going to be able to add those school days. We're going to finally be able to invest in shop and music and ag programs."
Some lawmakers said the K-12 budget still means teacher layoffs or shortened school years in their home districts. The education spending plan is one of the last major bills in the waning days of the Oregon legislative session.
Lawmakers are meeting in July for the first time since 2005.
On the Web:
SB 5519: Education spending - Oregon Legislature