Dispatches from public radio's correspondent at the Oregon Legislature. This is a venue for political and policy coverage of the state government in Salem and its impact on the people of Oregon.
Oregon Democrats Unveil Revenue Increase Proposal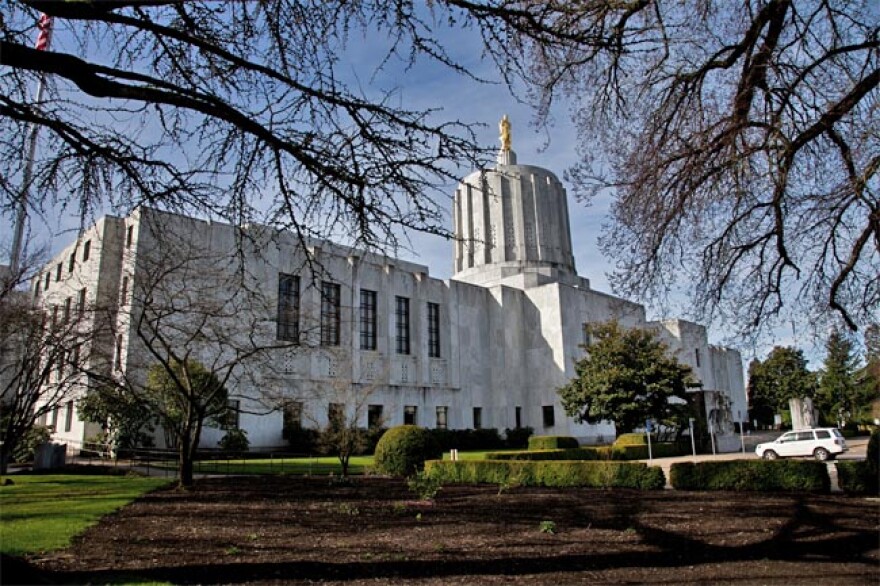 SALEM, Ore. – Democrats in the Oregon legislature are offering up more details of their plan to raise an additional $275 million for the upcoming budget. High-income earners and some businesses would pay more under the proposal, which was released Tuesday.
Democratic leaders say under their plan, less than five percent of Oregonians would pay more in taxes. The increases are aimed at households earning more than $250,000. Those taxpayers would be able to claim fewer deductions and exemptions on their tax returns.
That change would make up the bulk of the tax package. The rest would come from raising the minimum tax that corporations owe the state, but only for companies with more than $100 million in Oregon revenue. Lawmakers also want to crack down on companies that use foreign tax shelters to reduce their tax bill in Oregon.
Democrats can't pass most of their proposals unless two Republicans in each chamber cross the aisle, assuming Democrats all stand behind the tax hikes. Republicans say they won't vote yes unless Democrats accept a GOP plan to cut costs in the state's public employee retirement system.