Northwest States Clarify That Use Of Drones By Hunters Is A No-No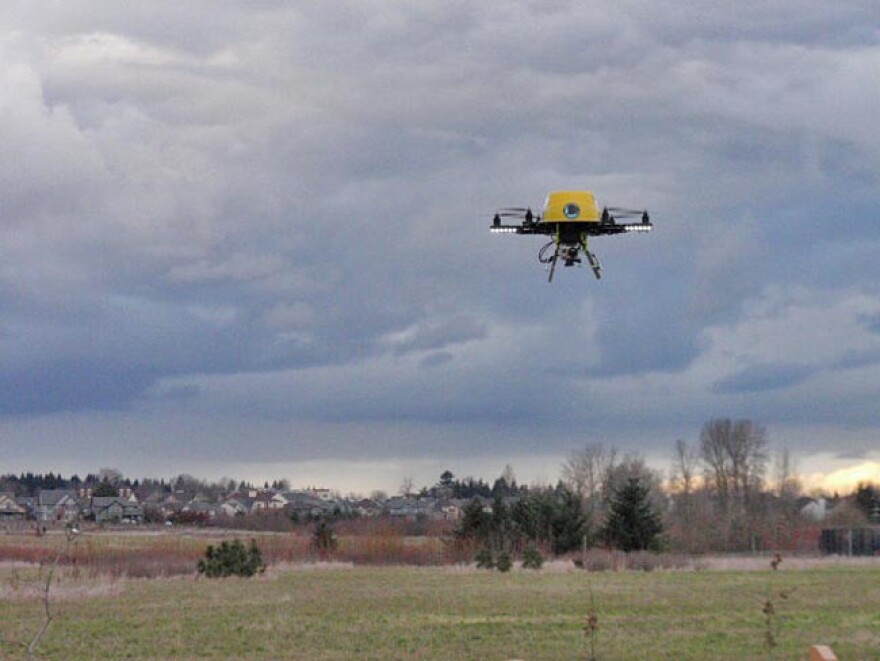 Idaho fish and game regulators want there to be no doubt that hunters cannot use drones. In Oregon as well, lawmakers have tried to head off a fair chase issue before it rears its head.
Idaho, Washington and Oregon all forbid hunting from an aircraft. It's also against the law for a hunter to use an "aircraft" to spot game animals or to stir up or drive the target. Wildlife agencies interpret those long-standing rules to preclude use of drones as well. But policy makers in Idaho and Oregon both want to expressly call out unmanned aircraft in the law.
"I think the commissioners are really trying to get ahead of the issue," explained Sharon Kiefer, a deputy director at the Idaho Department of Fish and Game. "We have not been notified or have not in the field really come across issues now."
Earlier this year, the Oregon Legislature unanimously directed its state Fish and Wildlife Commission to adopt specific rules forbidding use of aerial or aquatic drones by hunters, anglers and trappers -- or people trying to interfere with the same.
Testimony in Salem prior to the bill's passage did not yield any examples of what speakers labeled as "cheating" by Oregon hunters, but there was one reference to a hunter in Alaska having killed a moose with the aid of a drone in 2012.
The Oregon legislation includes an exception to permit use of drones in commercial fishing.
Kiefer said the Idaho Fish and Game Commission directed her to draft legislation for the 2016 session of the Idaho Legislature which would insert "unmanned aircraft systems" by name in the statutes restricting aircraft use in hunting.
"Currently, our interpretation of 'aircraft' actually already includes restricting drones because they fall under that aircraft definition in statute," Kiefer said. "But I think people who commonly use the term 'aircraft' or commonly use the term 'drone' might not put two and two together."
"At the end of the day, because these are statutes it is a legislative decision about whether it is necessary or not," Kiefer noted.